On the afternoon of July 25, a delegation of five members including Prof. James Demmel, director of the Department of Electrical Engineering and Computer Science at University of California, Berkeley, and Mr. WU Zeqiang, Chairman of Alumni Club of China paid a visit to our school, No.2 High School of ECNU.
Accompanied by our school Principal LI Zhicong, Vice Principal MENG Xiangping and teacher and student representatives, they visited our school history museum and Principal LI Zhicong made an introduction. With detailed knowledge about our school history, honors of students and teachers, alumni achievements, educational mode and international exchanges, Prof. Demmel and other members of the delegation spoke highly of the talents training model, which promotes all-round developments in students.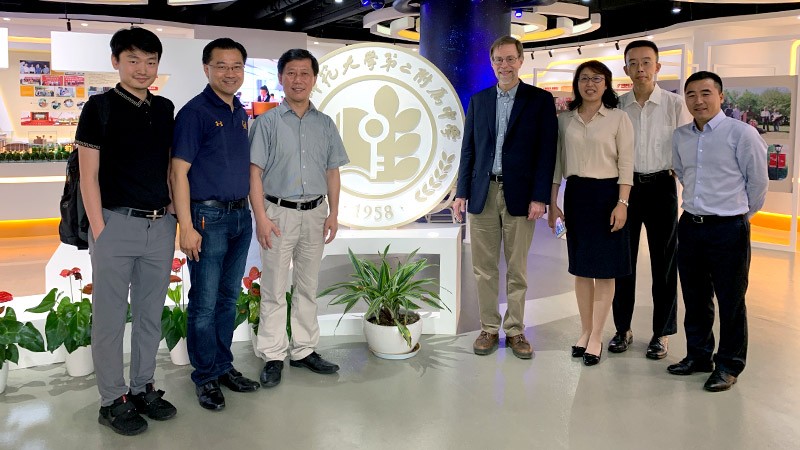 The two sides then made further exchanges in the meeting room. Prof. Demmel introduced about the school concept and alumni achievements of University of California, Berkeley to leaders, teachers and students of No.2 High School and explained about the rapid development of Electrical and Computer Engineering Major under his leadership over the past few years.  Shortly afterwards, leaders of the two sides discussed about the development directions of education in China and the US as well as the internationalization of the two schools. Both sides expressed intentions for future collaboration. Prof. Demmel and Mr. Wu also conducted positive interactions with student representatives and answered their questions.
Later, the guests visited our Innovation Lab with the company of our school leaders and communicated with Dr. QIAN Feng, chief science instructor.  They highly admired hardware and software support from our school as well as the achievements our school had made in the field of scientific innovation education.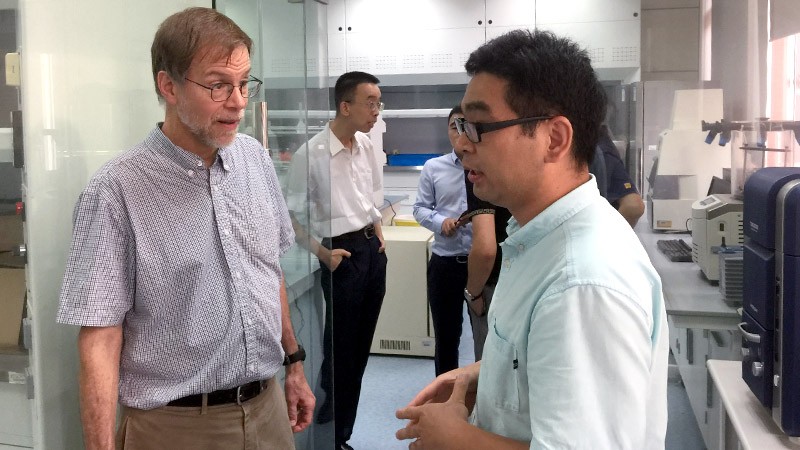 University of California, Berkeley, well known at home and abroad, has deep origin in China. Its former President TIAN Changlin is the first Chinese President of US universities in the history. University of California, Berkeley is also famous in the academic circle. Till 2019, a total of 107 alumni, professors and researchers at University of California, Berkeley have won the Nobel Prize, with 14 winning the Fields Medal and 25 Turing Award. Meantime, it also encourages innovation and entrepreneurship. Steve Wozniak, founder of Apple, Marc Tarpenning, founder of Tesla graduated from University of California, Berkeley.
Prof. James Demmel is academician of National Academy of Engineering, National Academy of Sciences, and American Academy of Arts and Sciences, and he enjoys great popularity in applied Mathematics, computer and electronic engineering.