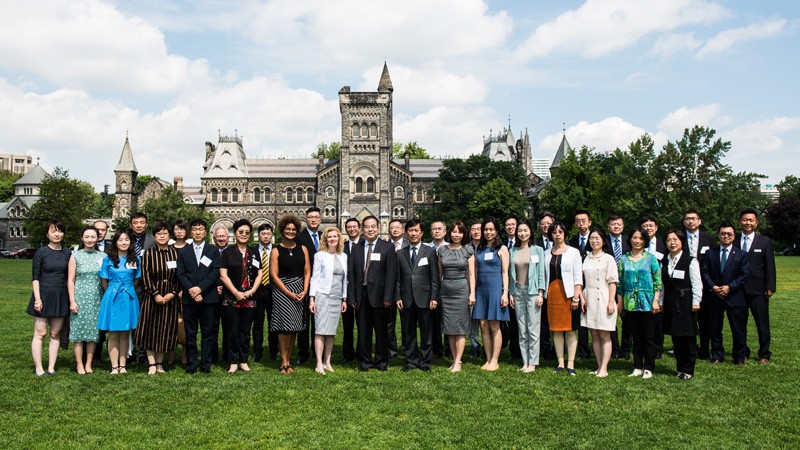 Green Path Workshop of University of Toronto and the 15th Anniversary Celebrations were held from August 12 to 15, 2019. Over 10 principals of green path participating schools including our school and relevant teachers participated in the activity. Principal LI Zhicong participated and acted as the leader of delegations of Chinese partner schools.
Delegations visited University of Toronto at Scarborough and at St. George and conducted wide exchanges with principal, teachers and students of University of Toronto.
Delegates were also arranged to see students from their own school admitted by the green path. Our school joined the green path program in 2016, and since then, more and more students have participated in advanced training in University of Toronto. Students felt very much at home to see teachers from the old school. During the discussion, new students talked about their impressions of University of Toronto and old students warmly shared their experience in life and learning. Principal LI expressed the school's concerns and expectations to them.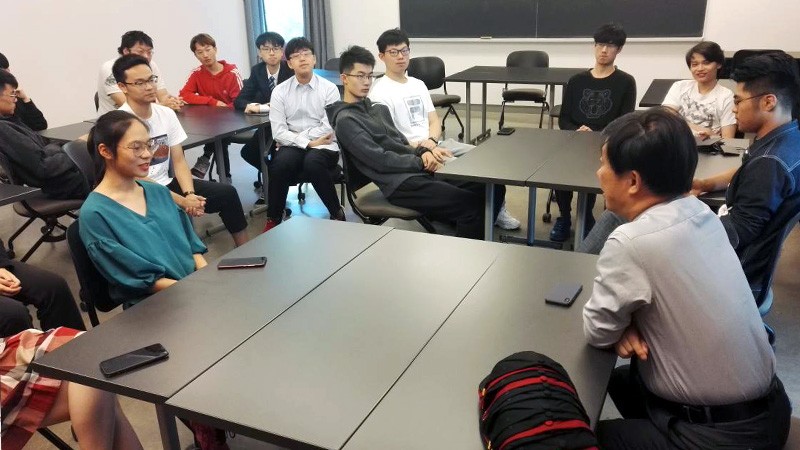 Principal LI signed the sister school agreement with University of Toronto Schools on behalf of the school and investigated on the construction site of the University of Toronto Schools under repair, accompanied by principal Evans. Over the past century since the establishment of the University of Toronto Schools, it has been located at a corner of St. George campus and the school quality is well known in Canada.
The activity not only let participants gain a more intuitive and comprehensive understanding of the green path but also laid a solid foundation for their further cooperation.
On September 2, the first day of the new semester, Mr. Hu Zixiu, senator of Canada, who received the Chinese delegations, came to our school and met Principal LI in the rain on the margins of visiting Shanghai. Principal LI also took the guests to the school history museum and explained about the history of our school, No.2 High School in the past six decades. They all spoke highly of the school running concept and the achievements of our school.
We believe, thanks to our concerted efforts, that the educational exchange project represented by the green path will become better and better. While benefiting a large number of students and promoting China-Canadian friendship, it is also a window for the world to know about No.2 High School of ECNU.