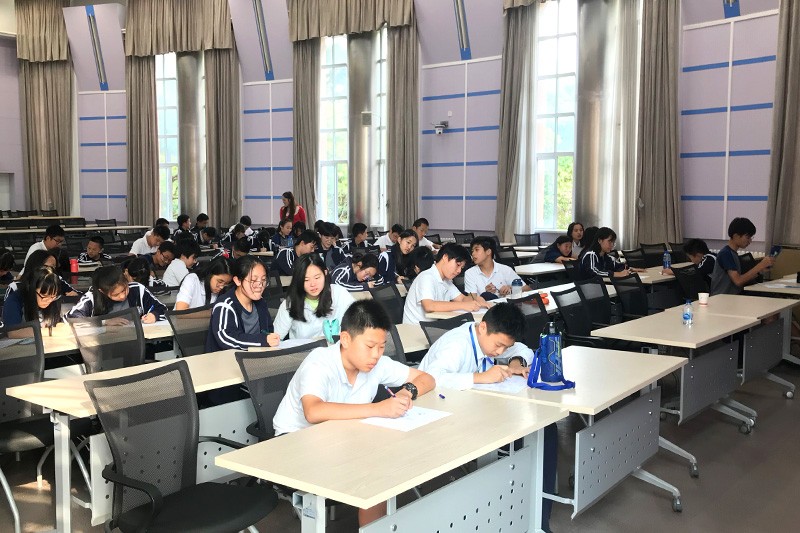 Logo Design
Students of the sixth, eighth, and ninth grades of the International Division (ID) had a logo design class respectively on September 26, October 17, and October 24 this semester.
The year 2019 coincides with the 20th anniversary of the establishment of the International Division. At the beginning of this semester, the school put forward relevant requirements for the Division's LOGO design competition. In order to help them complete their works better, the school invited a professional instructor to explain the relevant knowledge to the students. Students of the three grades communicated with the instructor one by one about the questions they had during the designing. The instructor also guides students on the selection of markers, overall composition, lines, colors, use of numbers and words, and meaning of the pictures.
Before the end of the course, the instructor also commented on the works created by the students, including the works made by the students during practice, which laid a foundation for them to better complete the design of the LOGO for the anniversary.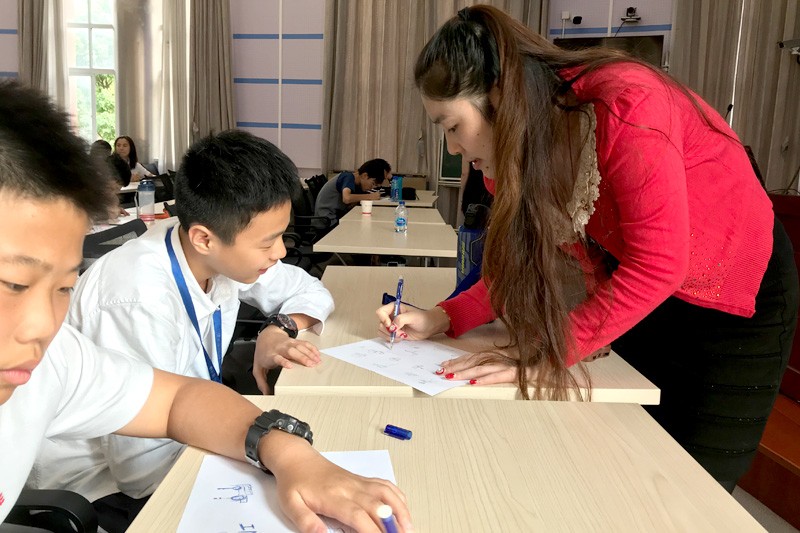 Shirt Design
On November 14th and 21st, students of the seventh grade and those of the junior high school international class carried out the practice of making shirts.
Under the guidance of the teacher, students "painted" their exclusive cultural shirts with brushes. Everyone was imaginative, drawing their favorite patterns, discussing and communicating with classmates enthusiastically. Some students drew various cute cartoon characters on the shirts. Some made a "strap cape" with scissors. And others put the shirts directly on their bodies, inviting people around them to sign and draw with color pens.
Everyone was actively engaged in the practice, admiring each other's unique creative shirts, and recording wonderful moments with the camera.
These two social practice courses improved students 'artistic literacy, exercised their practical ability, stimulated their potentials in creation, and realized their own creativity in communication and collaboration with teachers and classmates, which was a beneficial supplement to classroom learning.