The student union of the International Division held the election of the presidium in the concert hall at 2:30 p.m. on June 11, 2021. The order of the election was determined by drawing lots, each student having 1-3 votes. The sequence was as follows.
1、Cai Xiangya
2、Wang Jiasheng
3、Chen Xueyin
4、Fulin Hongzhi
5、Lin Xinhe (abstained)

6、Zhu Tuohai
7、Zhang Sirou
8、Xiao Liangcai
9、Xu Linshu
10、Ma Jialu

11、Zhang Yaqiao
12、Zhang Junhao
13、Zhang Zimo
14、He Taotao
15、Wang Xiabo
Live campaign
First, the host introduced the contestants and read out the rules and procedures of the election. Then, 14 candidates got onto the stage one by one and gave a three-minute election speech.  The confident speeches and unique talents of each candidate fully demonstrated his comprehensive qualities. At the same time, each candidate talked about his understanding of work of the student union and demonstrated that he would take an active part in all activities whether he was elected or not.
The student audience helped to cheer up the slightly nervous students, and the scene was full of warmth. When the contestants were making speeches, their "family and friend supporters" enthusiastically cheered for them, and the whole concert hall was filled with fluorescent sticks, fluorescent plates and screams.
The candidates explained about their work goals, such as holding a friendship ball, playing water polo, and improving the canteen. Among them, two students who were far away in Japan and could not arrive on the scene due to the pandemic participated in the election by video. Their humorous language and interesting painting style kept the audience laughing.
The election was warm and orderly.  It ended successfully in one hour. The performance of the students in the election could be summarized in eight Chinese characters, which mean Confidence, bravery, humor and sunshine!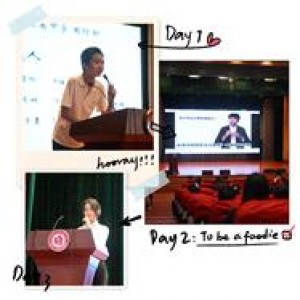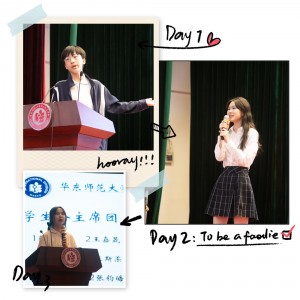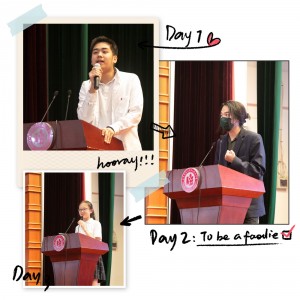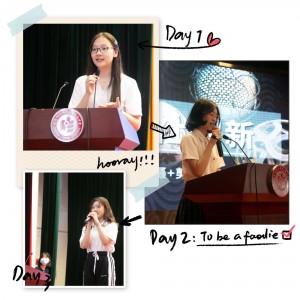 Results
The election went through three stages – pre-propaganda, on-site speech and democratic voting.  The election results on the new presidium members of the student union of the International Division and ministers of all departments were issued and are being publicized on the campus.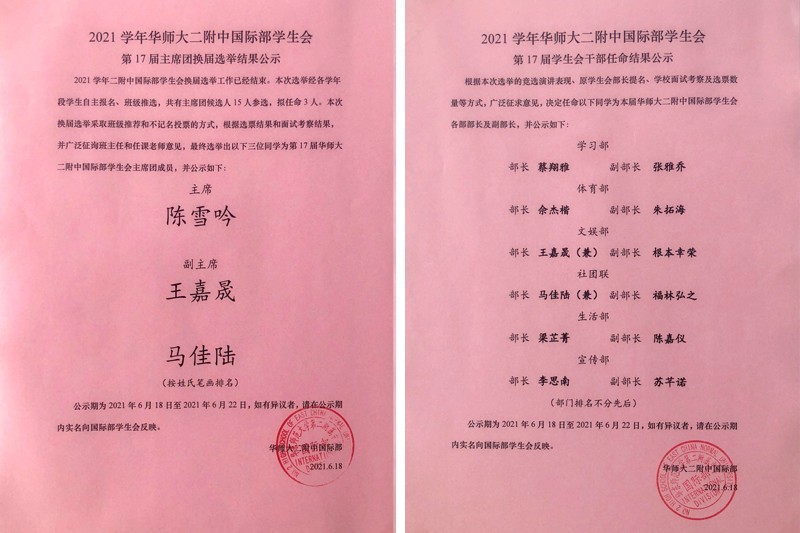 Not only "young lovely newcomers" from Grade 6 but also "elder sisters" and "elder brothers" from senior high school participated in the election.  It is believed that on the grand stage of the student union of the International Division, students will keep improving and perfecting themselves, learning and practicing how to serve others and how to implement democratic autonomy. Let's ignite the passion of striving and release the youthful vitality thoroughly!