From July 24 to 29, the 38th National Olympiad in Informatics (NOI) was held in Zhejiang Yuyao High School.  449 contestants and over 100 coaches from 31 provinces and cities participated in it.
The competition happened to encounter with typhoon "In-Fa", and the schedule was adjusted many times according to the weather conditions to ensure the smooth progress of it. How to maintain good mentality and stable competition state became an "additional question" that could not be ignored by contestants in NOI this year.
With the solid accumulation of daily training, the 8 contestants from our school, No.2 High School of East China Normal University withstood pressure and achieved excellent results, winning the only gold medal in Shanghai, 5 silver medals and 2 bronze medals.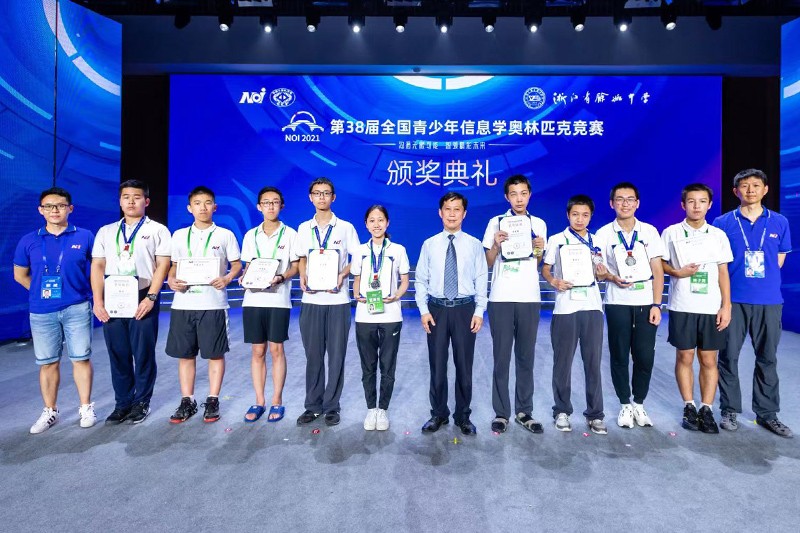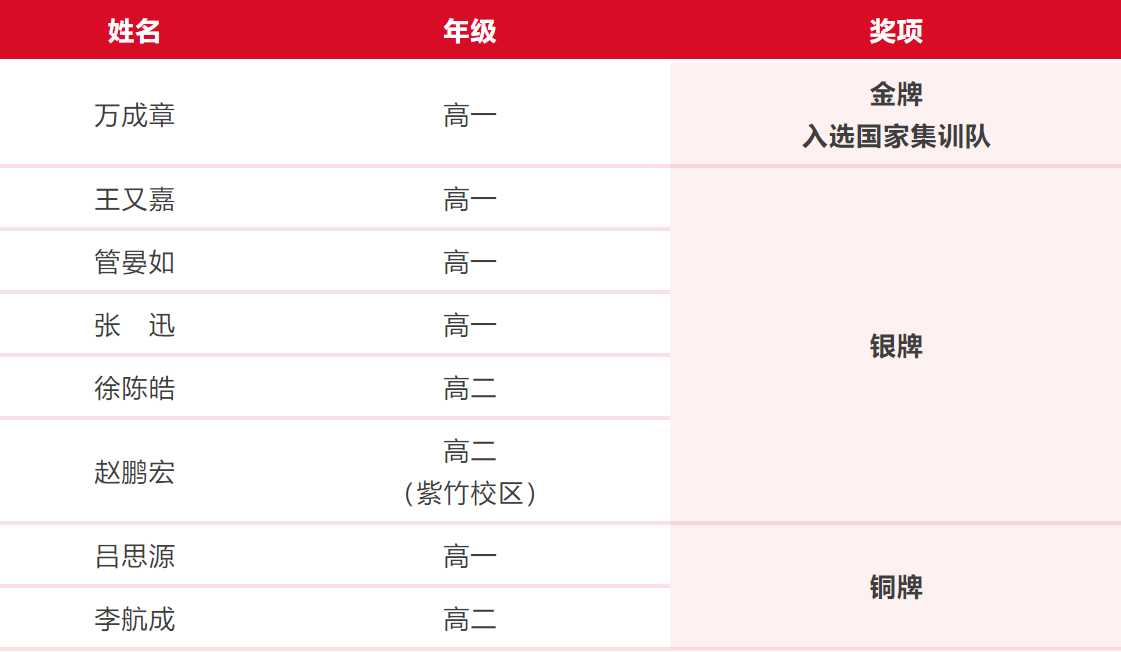 So far, students from our school have been selected into the national training team of Informatics competition for three consecutive years, realizing a historic breakthrough.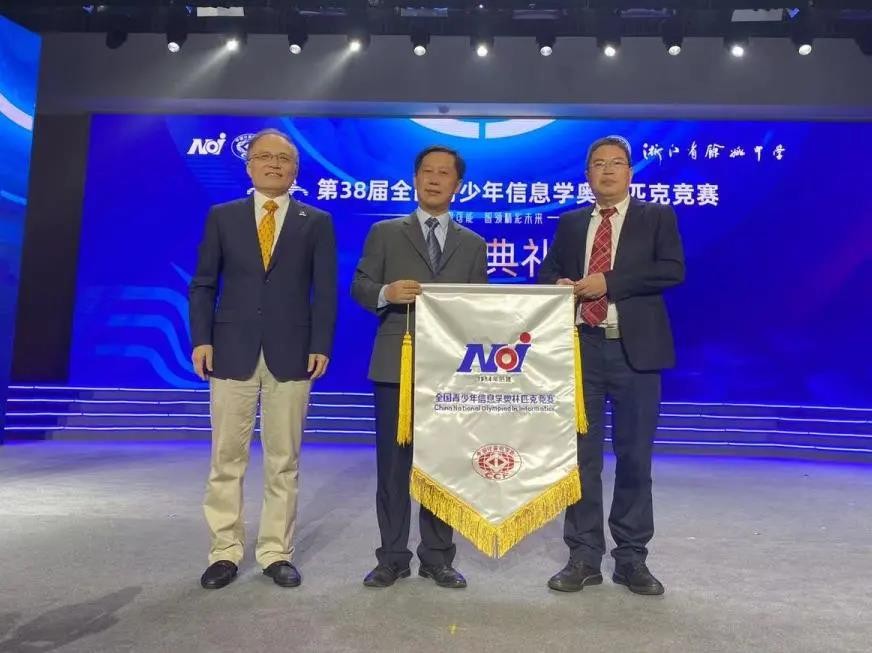 The 39th National Olympiad in Informatics (NOI) in 2022 will be hosted by No.2 High School of East China Normal University, which is the second time for NOI to be held in Shanghai after 18 years. At yesterday's closing ceremony, our school Principal Li Zhicong took over the flag as representative of the host school from NOI chairman Du Zide and delivered an invitation to the national contestants and coaches, in which he welcomes them to Shanghai next year to participate in the highest-level competition in Informatics for high school students in China.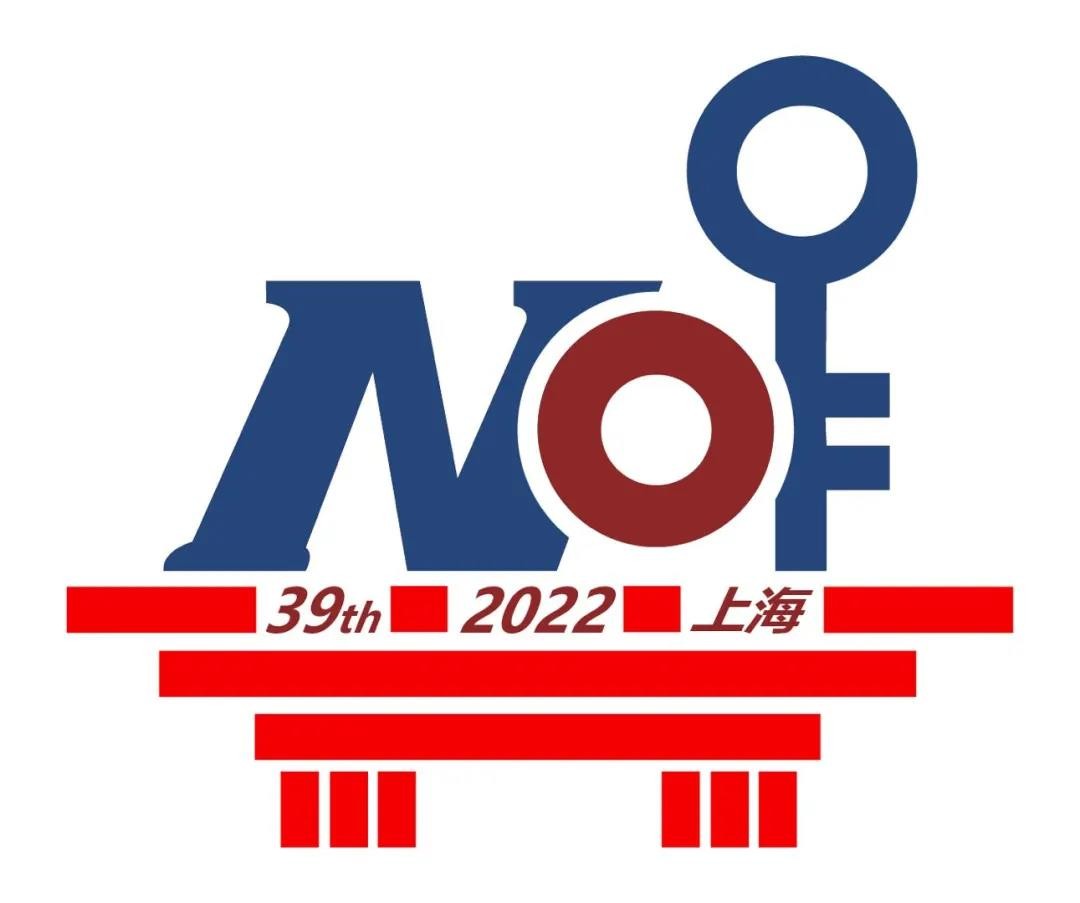 No.2 High School of East China Normal University has a long history with NOI. In 1984, Comrade Deng Xiaoping said to LI Jin, a student from the school, "The popularization of computers shall start with young children." while caressing his head and  that year happened to be the first year of NOI.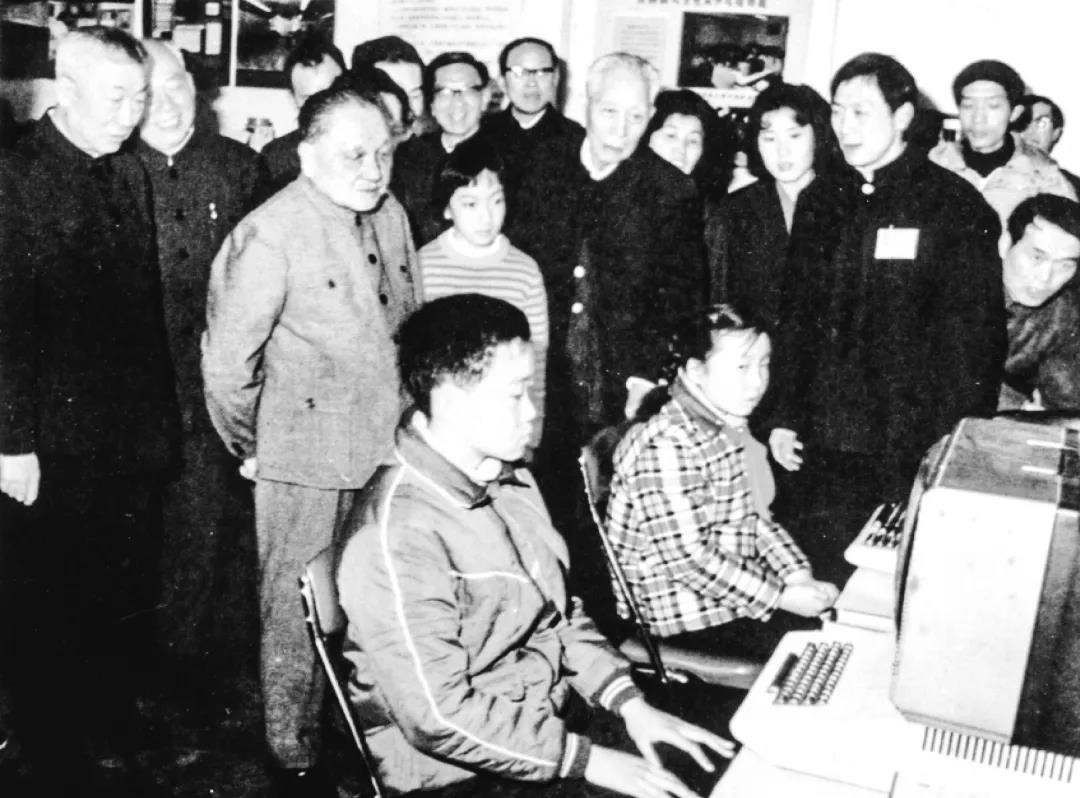 ▲ LI Jin operating computer in the front row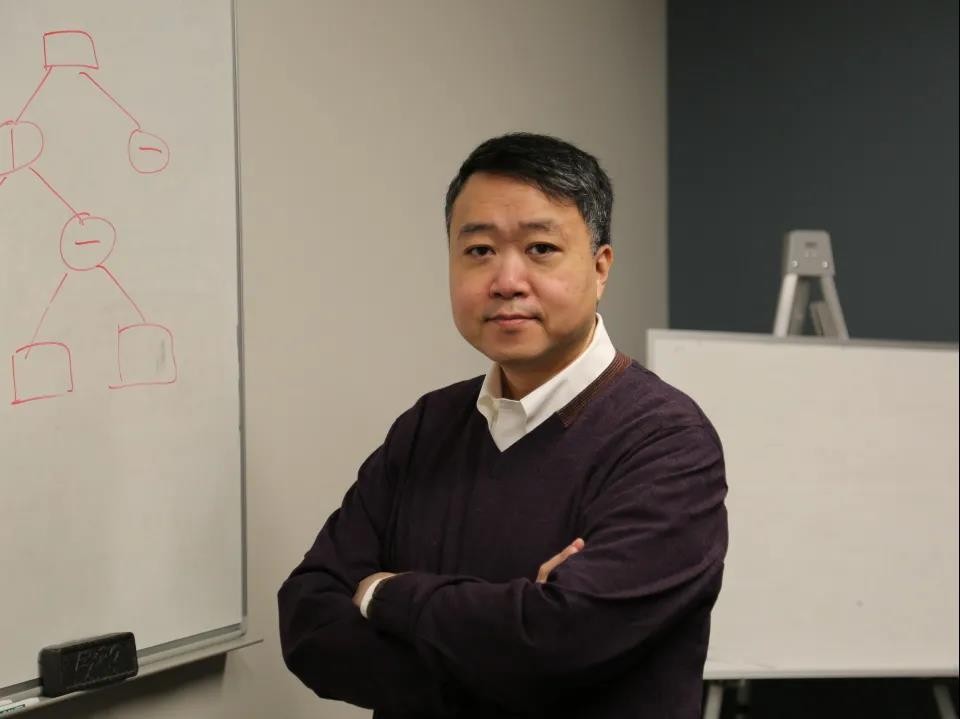 ▲ Recent photo of Li Jin
(Li Jin was once the senior partner of Microsoft Research Institute in the United States. Now he comes back to our country and serves as director of artificial intelligence R & D center of Research Institute of Tsinghua University in Shenzhen and CTO of Apulis Technology Inc. (Shenzhen) Co., Ltd.)
The No.2 High School of East China Normal University is the one that carried out informatics competition at earlier time in Shanghai and has achieved outstanding results. Its students have won gold and silver medals in IOI, by far, more than 10 people have entered the national training team and won 5 NOI gold medals in recent three years.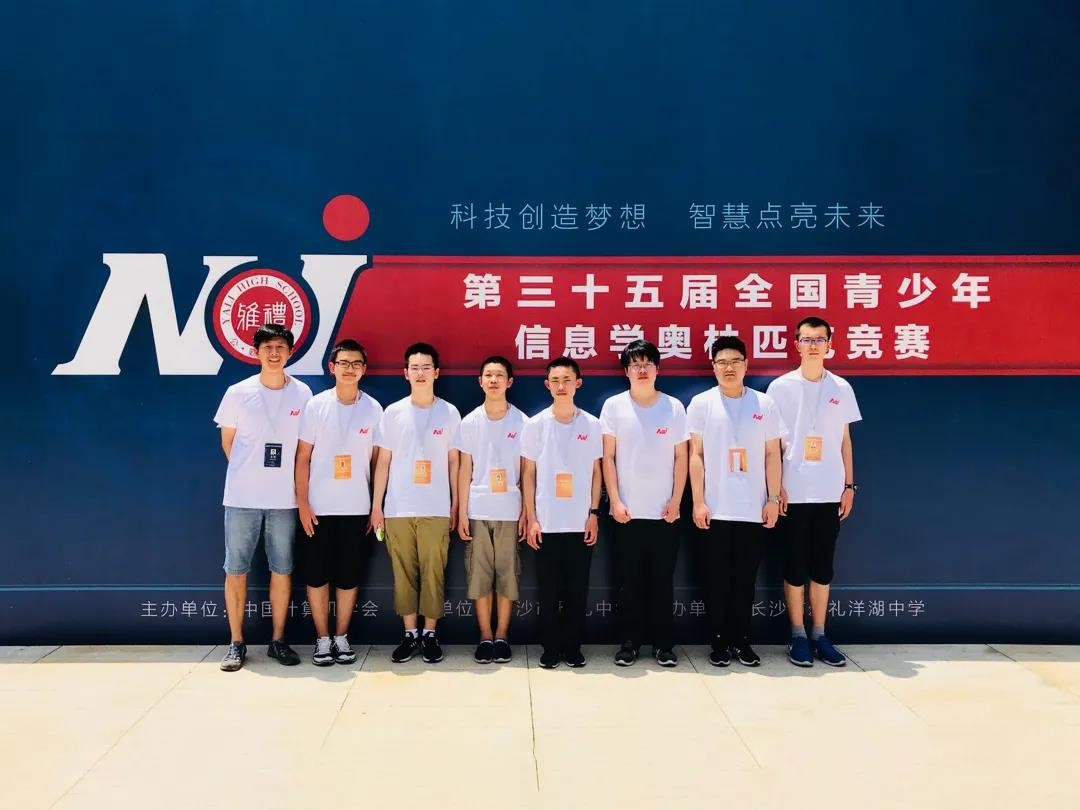 ▲ Photos of our students participating in the 35th NOI
One of the thirteen NOI base schools in China, the school has held three coach training courses and won the title of Best School of Olympic Informatics for two consecutive times.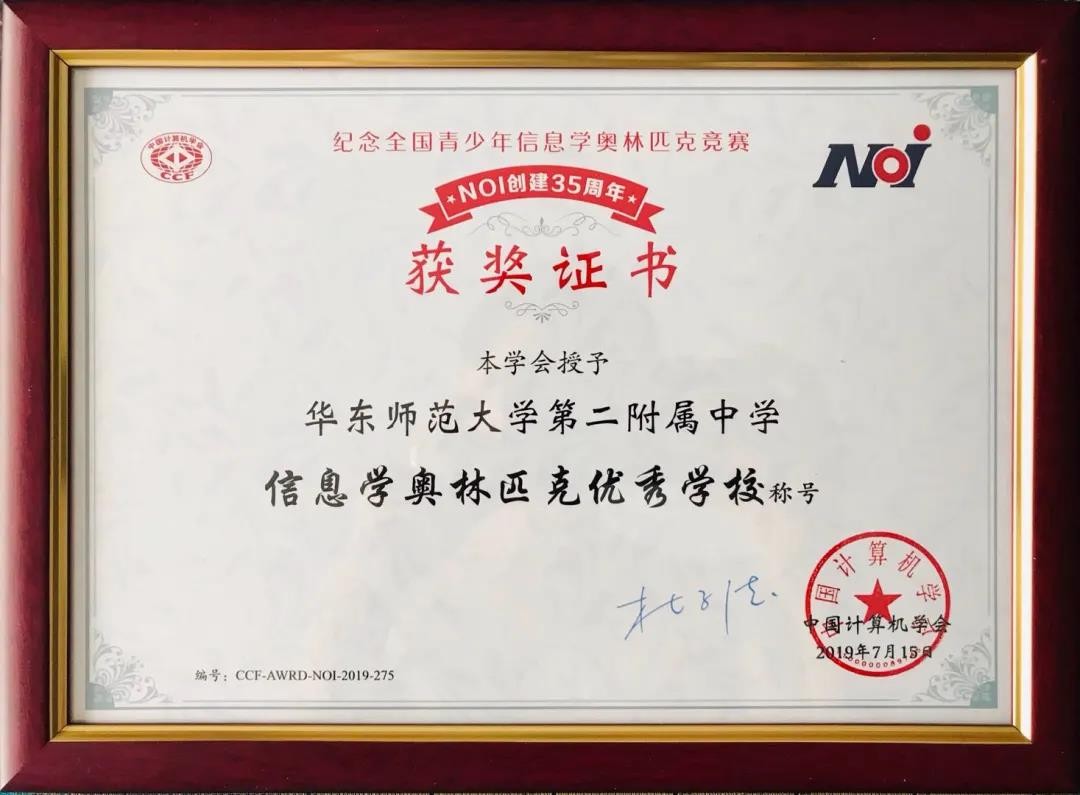 Building a competition stage for top-notch innovative talents in the city of innovation is the glory and dream of students from No.2 High School of East China Normal University and all other students in Shanghai competing in Informatics.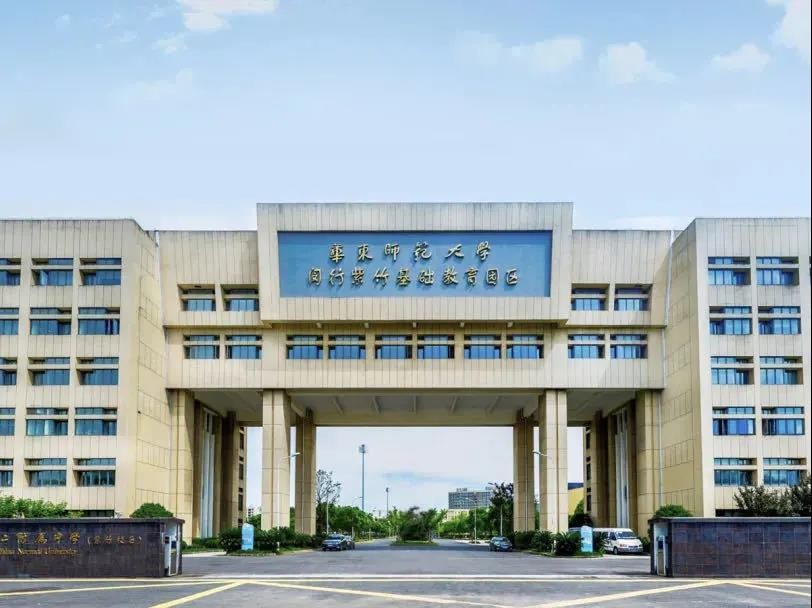 Zizhu Campus of No.2 High School of East China Normal University will host 2022 NOI.  With complete modern venues, facilities and rich competition experience, the school will create a fair and orderly competition environment and help each contestant to play fully to their strength and level.
▲ the 39th NOI promotional film What Is the Spirit in Informatics?
The School is looking forward to seeing you in No.2 High School of East China Normal University in 2022 and exploring further connotations of the spirit in Informatics with you.