September 10th of the year 2021 is the 37th Teachers' Day in China. "Respecting teachers and valuing education" are the fine traditional cultural merits of the Chinese nation. Setting up Teachers' Day as a festival day originally was just good wishes and the intention was to respect teachers and pay great attention to education.
Teachers' Day is also an opportunity to reflect upon the relationship between teachers and students and for both to express true and sincere feelings. The International Division, through class meetings themed Teachers' Day, guides 6th-grade newcomers to think about new teacher-student relationship, learn how to express their feelings properly to teachers and think critically about the social practice of "gift-giving". How did teachers and students of the International Division spend Teachers' Day?
Students in School Expressing Gratitude through Creative Production
All students from 6A worked together, making gift boxes of blessings for the teachers before Teachers' Day. Everyone took an active part and felt the warm group atmosphere.  They decorated gift boxes of creatively, sending the purest and most beautiful blessings to their teachers.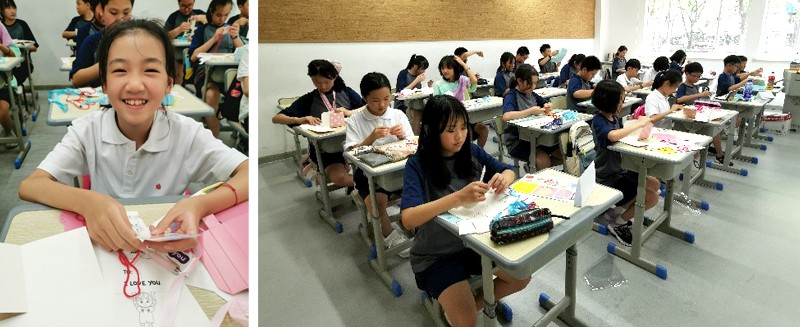 Students from 10B drew beautifully in a notebook for their subject teachers with a group photo of the class attached, hoping that every day in the future is worth being written in the notebook and wishing all the teachers a happy holiday. They will study hard to pay back teachers' hard work!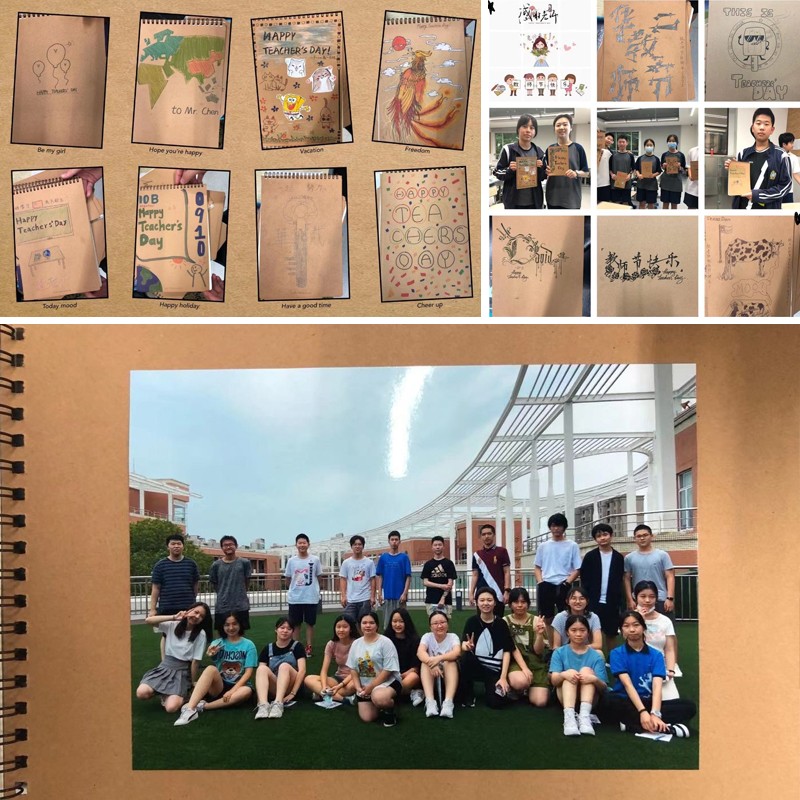 Students from 12B played a carefully prepared blessing video on Teachers' Day during the morning meeting class, in which they recalled the wonderful moments that they spent together with their Class Teacher Mr. He at the International Division and overseas friends they made secret contacts with via video links sent holiday blessings as well.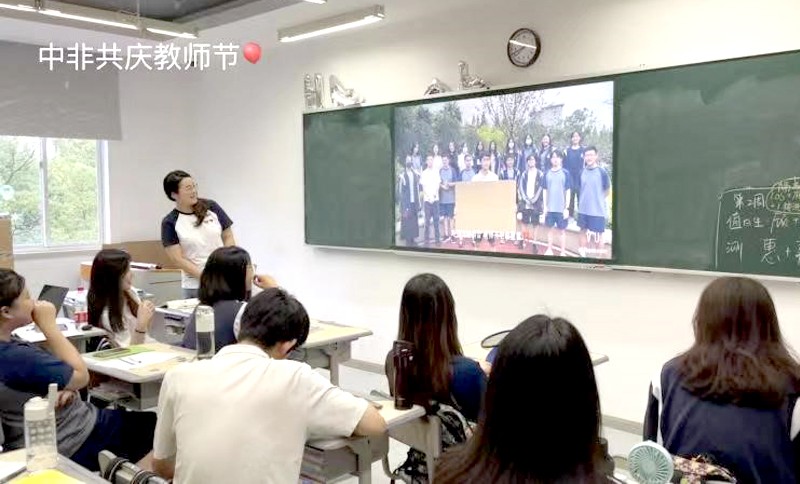 Teacher – A Profession Giving Love and Being Surrounded by Love
The teachers were surrounded by blessing messages early in the morning also from relatives and friends, and previous students. Walking into the school, teachers received greeting cards from students, feeling warmed throughout simple and sincere words.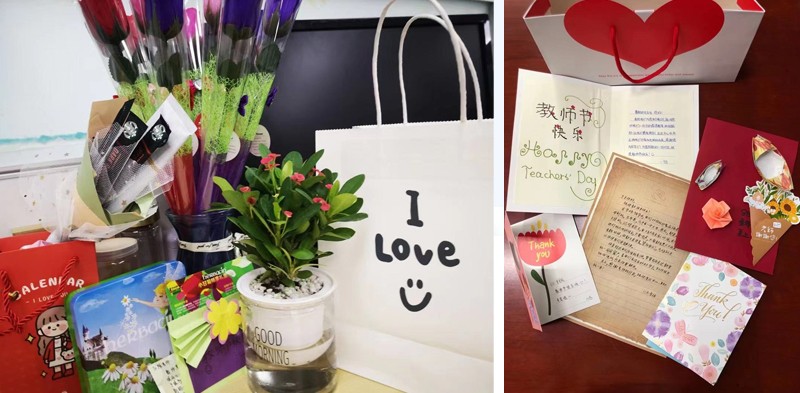 Graduates, "I will become You when I Grow up."
Ms. Wang Wei received a message from a previous graduate from the International Division, who has become a university teacher in an overseas university. He specially reported to his alma mater on Teachers' Day, recalling the years spent in the warm and tolerant atmosphere of the International Division, and expressing gratitude to the teachers for motivating and encouraging him to move forward.
On Teachers' Day, the most important lesson both teachers and students of the International Division have learned is to express feelings and thankfulness wholeheartedly in a simple way. May all teachers have a sense of professional accomplishment and happiness and spend meaningful time on campus!